Starting your studies in Manchester this September? Well done! By the way, you have incredible taste. We hope you aren't worrying too much, we know that leaving home to a new city can feel both exciting and nerve-racking. Especially if you don't know anyone who lives there yet.
By now you're probably unpacked, you've had a slightly awkward introduction with your new roommates and now you're wondering what to do with yourself. There's no need to binge-watch Netflix and hibernate in your room! Because we've put together a list of things for you to do within your first month in Manchester. We'll try and keep it cheap, so you don't blow your student loan and be forced to live off beans on toast (it happens).
Manchester is a city with so much to offer its students, there is a thriving nightlife here with plenty of student bars and clubs to entertain all music tastes, from indie rock to R&B and pop. There is a wide selection of drinks that vary in price, sticking to student nightclubs will make your night much cheaper.
If you're looking for cheap drinks and a night of dancing to some indie rock and pop then 42's and Fifth Nightclub are the right choices for you.
Deansgate Locks is a canalside location with plenty of bars and clubs, it's perfect if you want to stay in one place and party through the night. Love a good cheesy pop or retro night? (we all do, secretly) get down to Revolution located on the popular strip.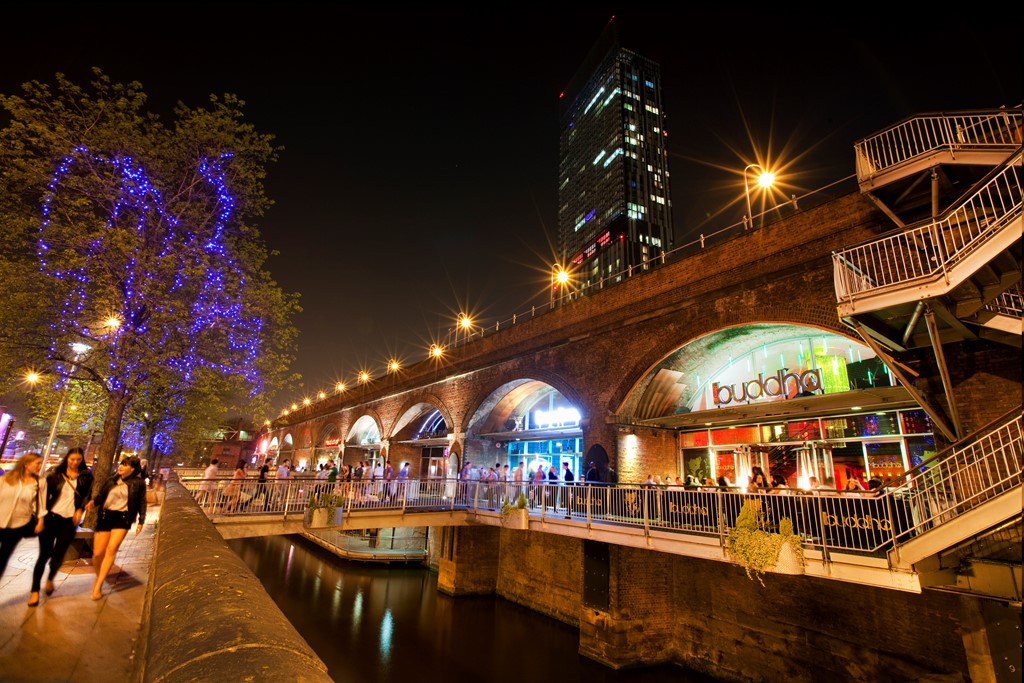 For all you Drum & Bass, House, and techno lovers, The Warehouse Project is a must! DJs come to play there from around the world. WHP are hosting an opening party Welcome to the Warehouse this September.
Canal Street is in the centre of Manchester's Gay Village and is one of the liviest places to visit! Celebrating all members of the LGBT community and providing entertainment seven nights a week.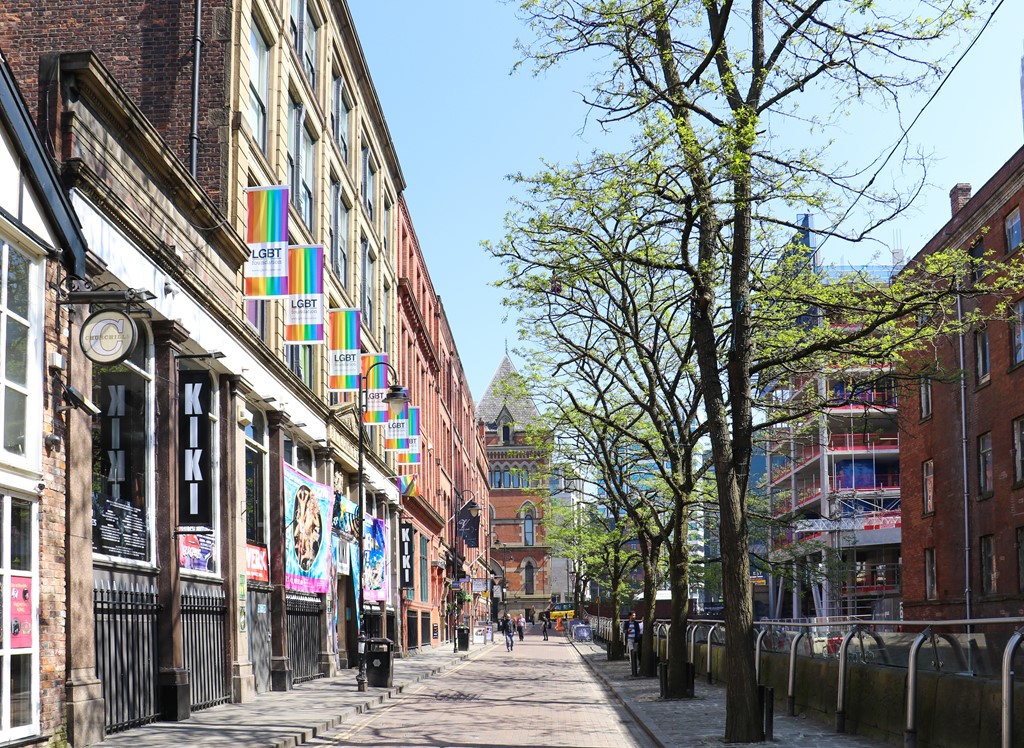 Can't forget about the Northern Quarter, the home to dozens of trendy bars, we suggest Twenty Twenty Two, a unique venue for drinking cocktails and playing ping pong (and beer pong).
Then there's everything else from slightly more expensive R&B clubs like Tiger Tiger to Rock & Metal places like Satan's Hollow.
But if you're looking for something more relaxed, you have the choice of dozens of bars and pubs. The Printworks and Corn Exchange are central, close together and often offer great deals for students.
Done partying your way around Manchester? Here's some of the best locations for a newcomer to visit.
Head to Albert Square and check out the beautiful architecture of the Town Hall (unfortunately it's currently up for construction, so you won't be allowed inside). Albert Square often holds free festivals and markets, by far the most popular one being the Manchester Christmas Markets.
Take a stroll around the Northern Quarter during the day, where there's no shortage of street Art, independent gems, brunch spots and quirky shops. Piccadilly Records is one for the music lovers, they stock across-the-board variety of genres on vinyl and CD.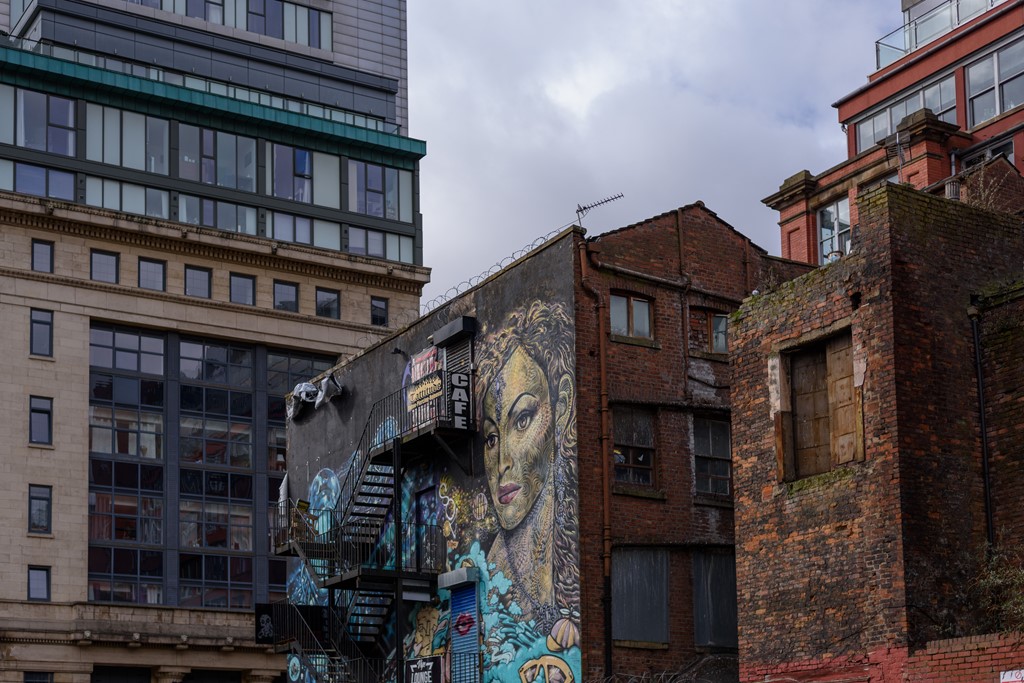 Looking to be inspired? You won't be dissapointed, Manchester has dozens of galleries and museums.
We highly reccomend you visit HOME, Manchester's centre for contemporary theatre, film, art, music and much more.
Visit the stunning Whitworth Gallery, part of the University of Manchester, and gaze at their wide collection of work, walk around the park or sit in the café in the trees.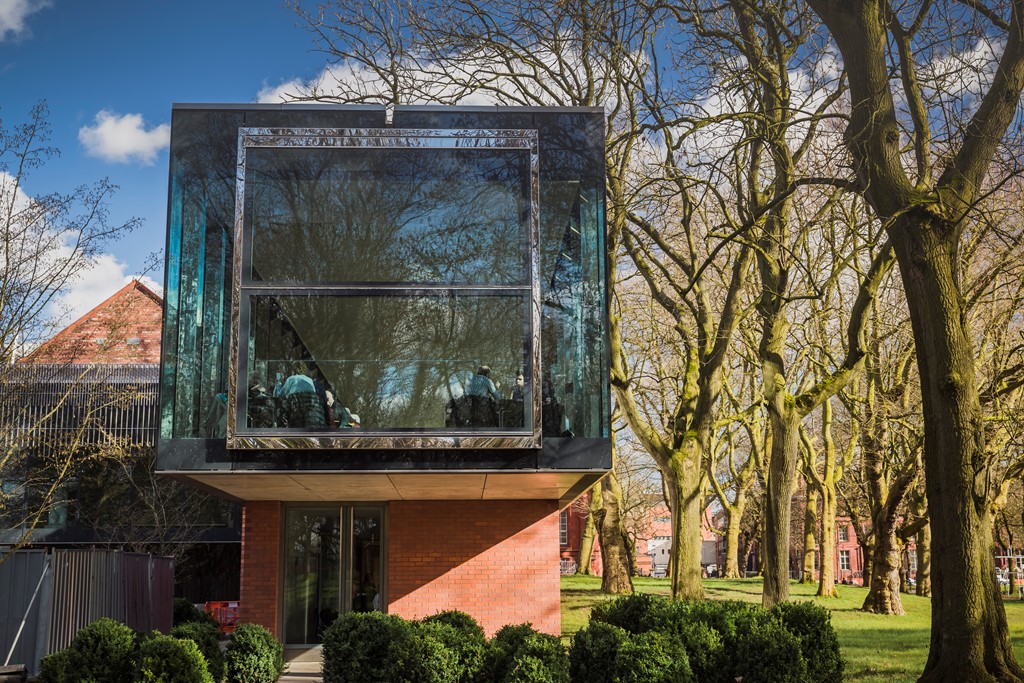 Take a tram to Salford Quays and check out the Lowry, a spectacular building showcasing theatre shows and galleries with works by LS Lowry and modern artists.
In the heart of Manchester you'll find the Science and Industry Museum, where you're sure to be inspired by the wonders of science and this city's achievements.
Student discount is offered widely in shops and restaurants around Manchester, if you haven't already, make sure to sign up for free to UniDays.
There are several shopping events exclusively for students. The annual MCR Student Social is this month, giving you offers of over 200 shops and restaurants across the city centre. Then the week later, intu Trafford Centre is hosting their own student night, an incredible evening of discounts off big brand names.
Our city is pretty compact, allowing you to get around on foot. But if you don't fancy walking, you have the option to use the free shuttle buses and reasonably priced trams all around the city centre.
We've tried to keep this list short as a starting point, the truth is, there are endless exciting things to do in this city. Make sure you check back with us for more events and inspiration in the future!
Related
0 Comments