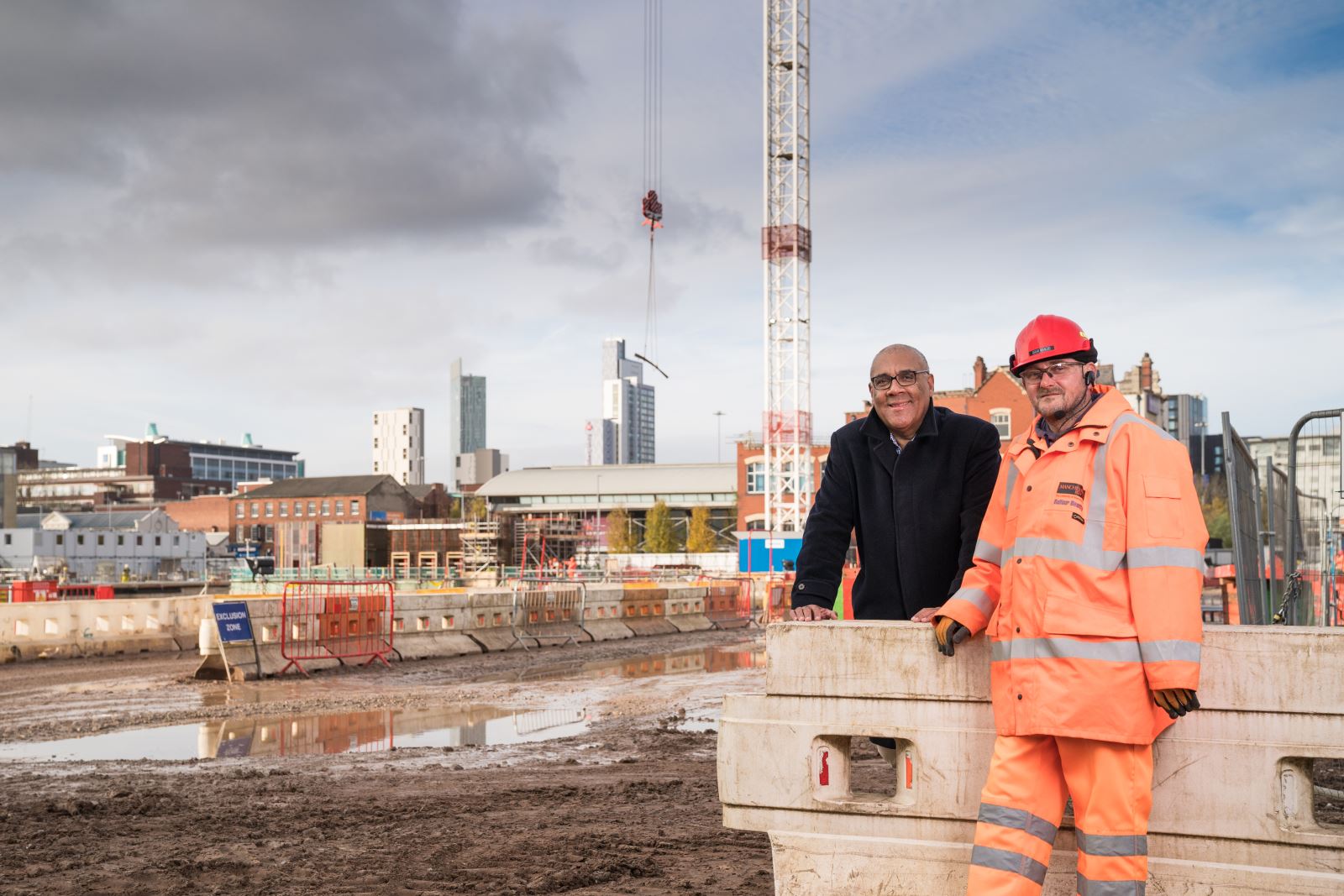 The University of Manchester's employment centre, The Works, is set to move to a significantly larger building which will enable it to provide more training and opportunities to help local people in to work.
Since 2011 the Works has been located in Moss Side but, after helping over 4,000 people into employment, and faced with growing demand from across the region, it is relocating to a much larger building a very short distance away in Ardwick.
The new building is owned by the Salvation Army and has been refurbished with the generous support of Wilmot Dixon, a University contractor. It has a large outside space which will enable the Works to offer practical constructions skills training and a catering area to provide hands-on experience to job seekers and operate as a café for the local community.
The university's Assistant Director of Human Resources Steve Grant MBE, who founded and oversees the Works, said: "Our centre in Moss Side has helped many thousands of people get jobs, at first within the University, and latterly with companies all across Greater Manchester who are coming to us wanting to get involved. It has been the perfect base for almost eight years, but the numbers of people coming to us in search of work means that we have outgrown the space.
"With more space we can equip more people with the skills which employers need and at the same time create a genuine community hub. With a central location and access to public transport we can serve not only our neighbouring communities, but also people in other boroughs of Greater Manchester."
The Works will be located on Grosvenor Street close to many major construction projects, including the University's own Manchester Engineering Campus Development. It was on this site that the Works' 4,000th graduate, David Seville, gained employment last year.
David Seville said "It's been better than anything I have ever done before, and it's led me into full-time secure employment, which means I can save, and make plans. My life is finally back on track,"
Unemployed for 13 years, David from Middleton, completed a two-week Construction Academy and was offered a four-week work experience placement with Balfour Beatty as a Public Safety Officer. David impressed Balfour Beatty and at the end of his work placement was offered a full-time job.
"It's been better than anything I have ever done before, and it's led me into full-time secure employment, which means I can save, and make plans. My life is finally back on track," David said.
As well as offering skills training, the new Works building will have a café and shop on site which will serve the community in an area that currently has limited facilities. At the same time as offering experience and skills to volunteers, local people will be able to meet and purchase essential items at a lower cost than in shops.
The building has a fully equipped catering facility and, in partnership with the Salvation Army, a community café operated by local residents is planned which will also equip people with skills and vocational qualifications to prepare them for work in hospitality.
Recently, the Works has also been backed by the Government with £320,000 of funding from the Department for Education's Construction Skills Fund. This money will provide for an additional tutor, equipment and careers guidance on site.
Steve Grant added: "The University of Manchester is a major employer in the city and the wider region in addition to our role as a local employer for the communities closest to us.
"Through our partnership with The Growth Company we've been able to support many more people from the areas around our campus into work.
"We will continue to be a skills resource for the regional and local economy and deliver more opportunities for people to fulfill their potential thus impacting on their own lives, their families and communities."
Related
0 Comments