Manchester's leading women's basketball team Manchester Mystics and Manchester Metropolitan have established a new partnership to help shape the future of basketball in the city.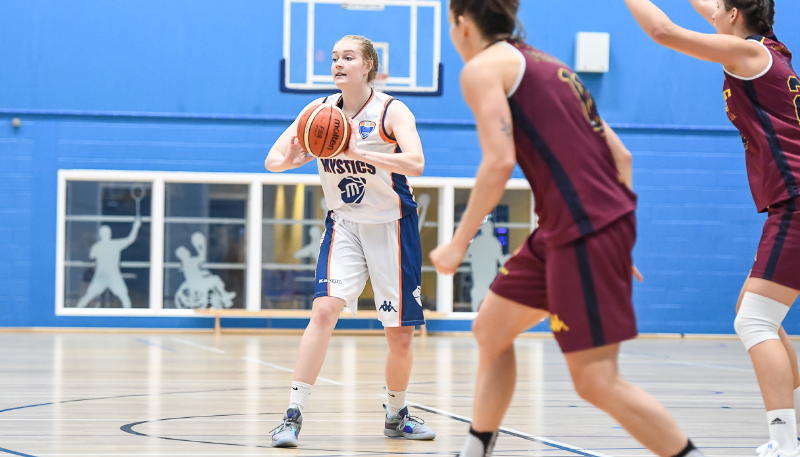 As one of Manchester City Council's focus sports, the collaboration will aim to further the development of a co-ordinated approach to the delivery of women's basketball in Manchester.
The new partnership will grow a closer relationship, with Manchester Metropolitan taking over management of all operations at Manchester Mystics.
Increase opportunities
Neil Hurren, Strategic Lead for Sport at Manchester Metropolitan, said: "We are really excited to have established a new partnership with Manchester Mystics. This new partnership will help with our recruitment of talented student athletes onto our scholarship programme and enhance our reputation as the destination of choice for Basketball.
"With our three female basketball scholars; Samantha Roscoe, Rheanne Bailey and Grace Simmons already currently playing for the Mystics senior team, it is a natural fit."
Over recent years, basketball has thrived at Manchester Metropolitan. The women's team has achieved back-to-back promotions and are currently in their first season in BUCS tier one – the second highest student league in the country. The men's team has also achieved back-to-back promotions in the BUCS league and play in the Premier League – the highest level of student basketball in the UK.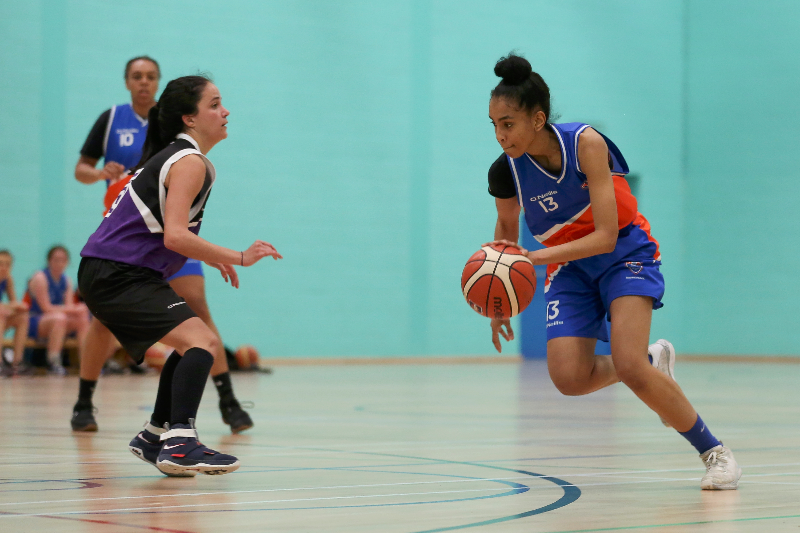 As part of the Manchester Metropolitan's Sport Scholarship programme, the University has actively recruited student athletes directly through the relationships that have been established with all of Manchester's national league basketball clubs.
The new partnership will also provide opportunities for students looking to gain experience in a range of areas including event management, performance analysis and exercise and nutrition.
Invaluable recruiting tool
Jeff Jones, Manchester Mystics coach and Basketball Programme Manager, added: "I feel Manchester Metropolitan's acquisition of the Mystics is another step in the right direction for women's basketball. Being linked to the University and the scholar programme will be an invaluable recruiting tool for both MMU Sport and the women's team.
"Although in its infancy, the partnership will aim to grow not only the performance side but it will help drive participation in social leagues at the University, and moving forward the University will be involved in the wider community delivering coaching in Manchester at secondary and primary schools."
The Scholarships
The Scholarships with MMU Sport offer a bespoke package for students to be able to excel in the lecture theatre and in the sporting arena.
The 2018 cohort saw 55 scholars join the University to benefit from the sporting package, which includes nutrition, physiotherapy, strength and conditioning as well as financial support and contributions towards tuition fees.
Related
0 Comments